POA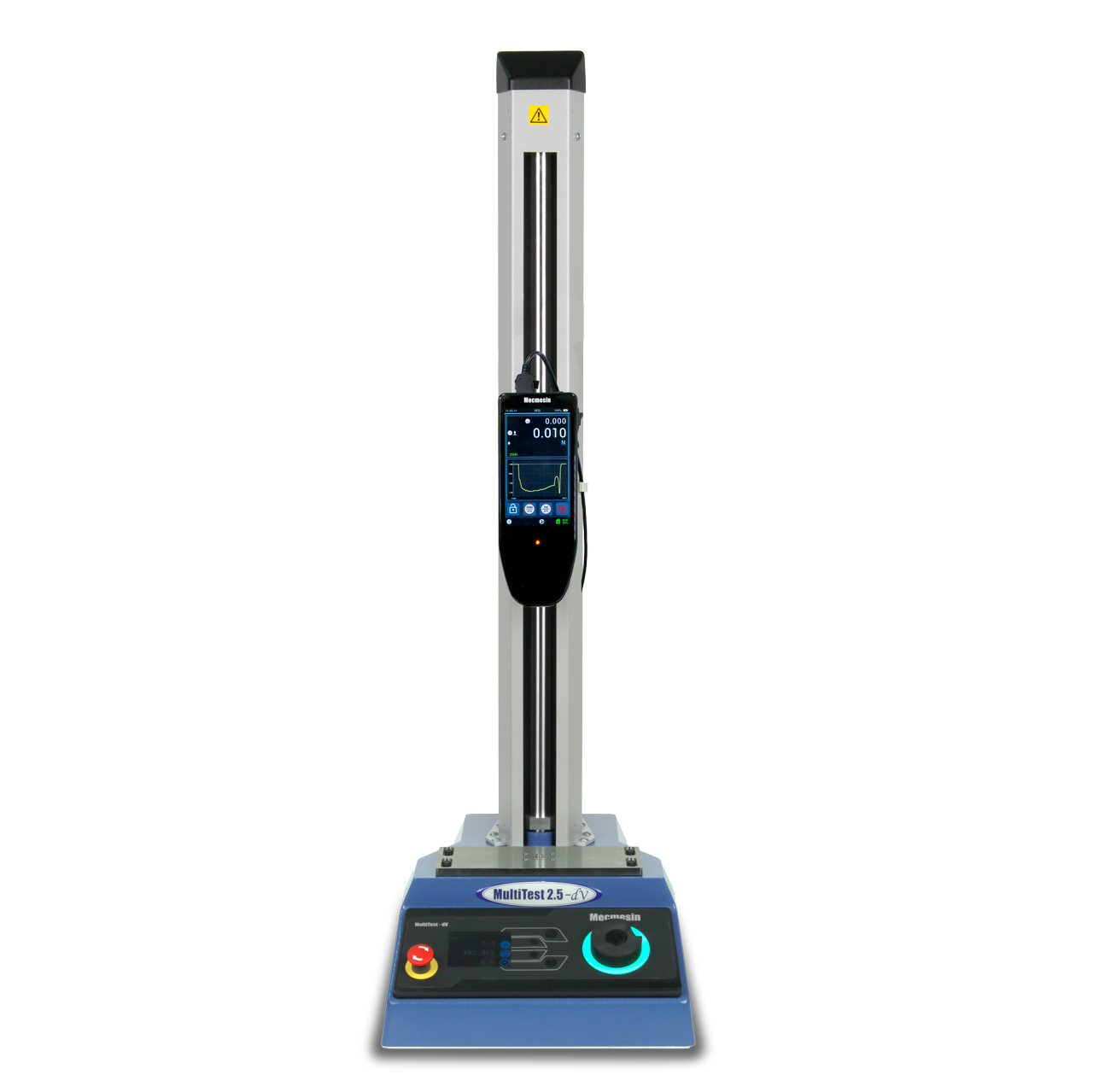 Tensile Tester
MultiTest-dV with AFG
The MultiTest-dV range integrates perfectly with our Advanced Force Gauge, making it a popular configuration for standalone applications that require the capture of a peak load value.
Expand its capabilities by connecting to VectorPro Lite software for presenting data graphically and performing calculations to see test results.
Materials Tester
MultiTest-dV with ELS
The MultiTest-dV range configured with an Enhanced Load Sensor, VectorPro MT software and an optional extensometer, transforms this motorised force tester into a basic materials tester.
This makes the MultiTest-dV the ideal choice for quality assurance checks in the QC lab and gives it the power necessary for more in-depth analysis of material properties in the R&D laboratory.
A flexible and easy to use stand-alone motorised tensile tester. Also configurable as a basic low-force materials tester.
Ideal for routine quality control in a production or laboratory environment.
Product testing
Basic materials testing
Production line quality control
Capacity: 0.5 kN, 1 kN, 2.5 kN
Example applications